Video Production
Video is a growing asset that companies continue to invest in whether it's as a standalone piece of training, a complementary device to accompany a live event or digital product, or to help with internal communications to wider stakeholders and employees.
The benefits of video allow a learning topic or part of a programme of work to be 'unlimited' in its reach, helping with budget constraints, and often enabling organisations to reach all of their staff, no matter their location (see our Case Studies page for some examples).
Alongside our live, experiential work, video is a powerful way of telling stories and engaging employees from the 'first frame'. Being a visual and aural medium its impact is tangible as audiences are able to identify with our characters and stories as they see and hear their behaviour on screen and are able to recognise them in their own world.
We can work with you through all aspects of production. This could be supplying actors or crew, coming in half-way to film your scripts or edit your projects, or to advise on and develop a video product from the ground up using our team of professional writers, producers, directors and actors.
All of our production team have significant experience between them in all aspects of video production, including film, television, corporate training and promotional content.
We also work closely with our Associates on a variety of projects and partner with Home Run Films (led by our Video Partner, Stewart O'Reilly) to ensure that we have a dedicated resource to support our clients as they explore their video requirements.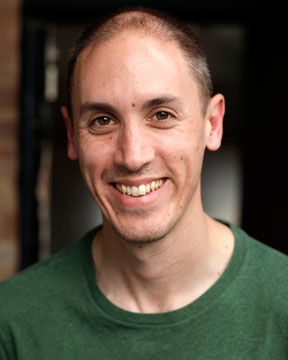 Stewart O'Reilly – Video Partner
Stew runs Home Run Films and has worked on dozens of projects for some of our biggest clients, delivering high-quality films, on time, and with a smile on his face (mostly!).
With a background in Acting, Film Production and Corporate Communication he went onto found Home Run Films, working with individuals and small businesses, all the way up to global corporates. You can read about some of his projects with us on our Video Case Studies page.